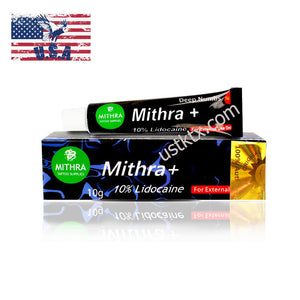 Perfect for personal use or for resale in a Tattoo Studio!
Tattoo Aftercare Cream
Vitamin A & D Emollient
5g per Sachet, sterile and foil wrapped
Improve the healing of your new tattoo, protect your ink.
Reduce the risk of scabbing. No itching.
Ointment is rich in essential vitamins A and D. These are extremely important for faster tattoo healing.

Can also be used to re-moisturise old/existing tattoos.

Indications

Vitamin A & D ointment leaves skin soft and smooth. It can be used to relieve and soothe a new tattoo.
Provides moisture to help return the skin to a healthy state. The product is also very effective for dry skin conditions.
Instructions for use
Clean the affected area. Apply ointment generously to the tattoo 2 or 3 times daily.
If required, can be covered with a sterile dressing.
Fast shipping!
Always get fast shipping from this company! Great product also!
Not a paid review
Legit product. I prepared for a leg sleeve about 2-3 hours before my appointment time. The leg was numb and ready to go over the regions I applied it and I didn't feel a thing. I even did a quick over the rib tattoo and had the cream on for about 1 hour and it actually worked quickly there as well. If you're like me a have a ton of tattoos that you're "in touch with pain-wise" but get tired of the burn, get this cream.
10% Tattoo Cream
Tried it for a full chest piece ~ It REALLY works!! Get it ~ Get it NOW!
Only tattoo numbing cream that works
Ive used this brand for multiple tattoos in different areas and it never fails me. The trick is the thickness and covering it for long enough
Amazing
The cream works good last 4 hrs couldn't feel anything but after hr 4 it started to hurt but this product is amazing 10/10